MV Bonsai Club
Monthly meetings are typically held on the second Saturday from 1-3 p.m. at: 
Unitarian Universalist Church of Utica 10 Higby Rd, Utica, NY 13501
Our next meeting is Saturday, March 10.
Blended Trident Maple Workshop - led by club member Carl Hoffner
Learn to create a shohin bonsai by blending young seedlings together. With this method one can create a mame or shohin bonsai in a fraction of the time it usually takes. The advantages of the blended process are that it creates a thick trunk quickly, allows for exact placement of branches, uses inexpensive material, can create a perfect nebari and allows you to be more creative.
The Club will supply the following:
10 trident maple seedlings per member. Extras may be available at $1.00 each
A plastic training pot and screens.
Bonsai soil. (bring your own screened blend if you have it, about 1 1/2 quarts. Regular bonsai soil is okay or a 1-to-1 blend of regular and shohin soil)
Wire to bend tree. (green floral tape or raffia can be used if you have it.)
Spray water bottle to keep roots moist.
Some bonsai tools will be available to share.
You should bring:
Sizable pan or tub to work in.
Bonsai tools if you have them. (bonsai wire cutters and scissors)
A turntable
---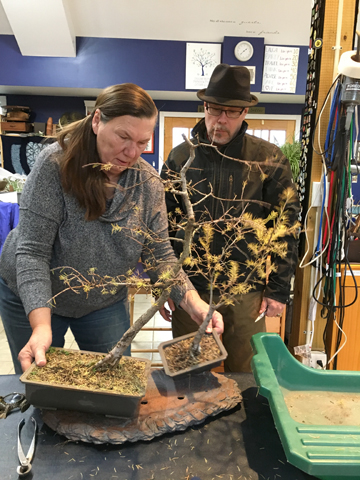 Thank you to Rick Short for his essay "Father-Son Pairing" which accompanies December's newsletter. Please enjoy reading it! >> 
---
 Our thanks to Carl for his October 14 presentation on Chinese Elms! More photos >>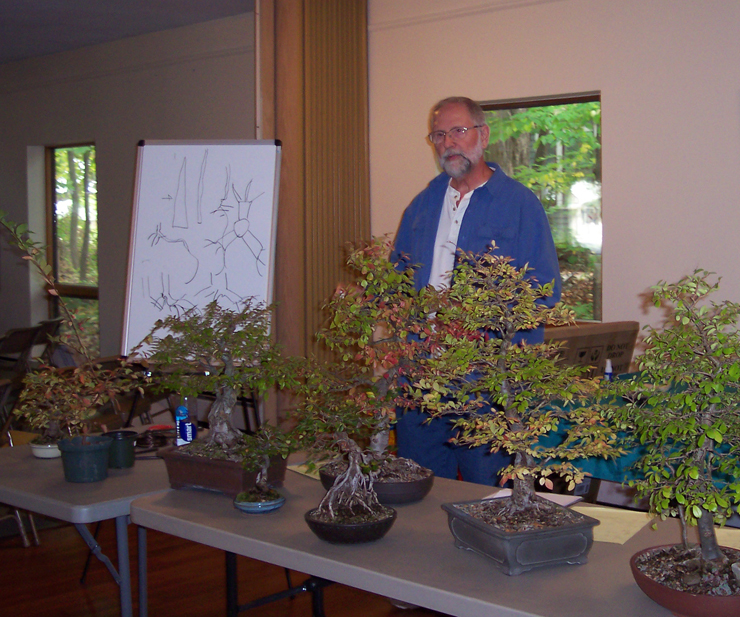 ---
Thank you Carl and Doug for your juniper demonstration on August 12. 

Pictured below are the winners of the two demo trees: Nancy Knapp won the tree designed by Doug Whitfield; Rick and Wendy Short won the tree designed by Carl Hoffner. More photos >>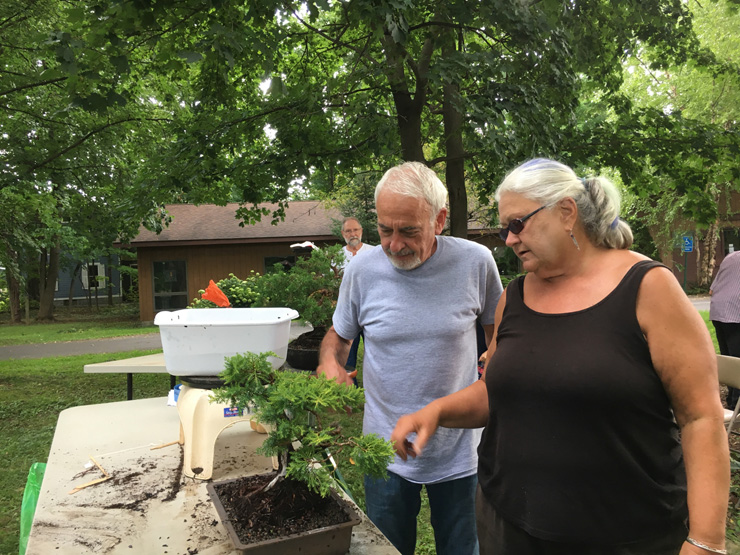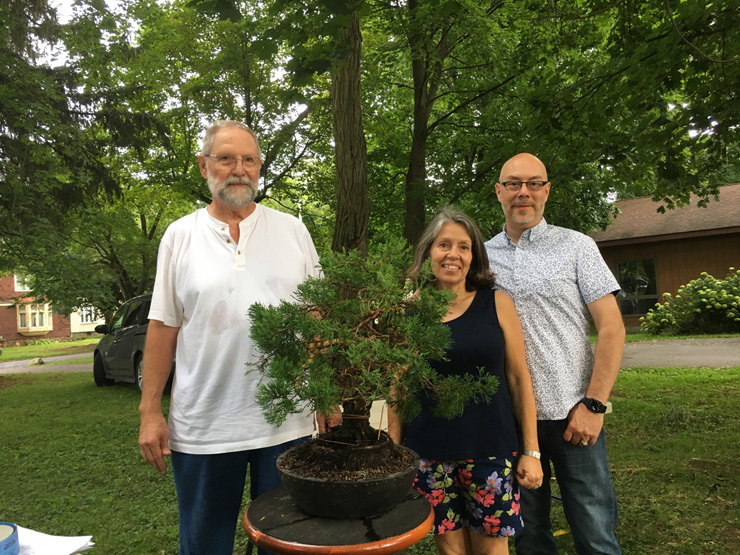 ---
Thank you for attending our July 1 & 2 Annual Mohawk Valley Bonsai Club Exhibition at MWPAI. View exhibition photos >>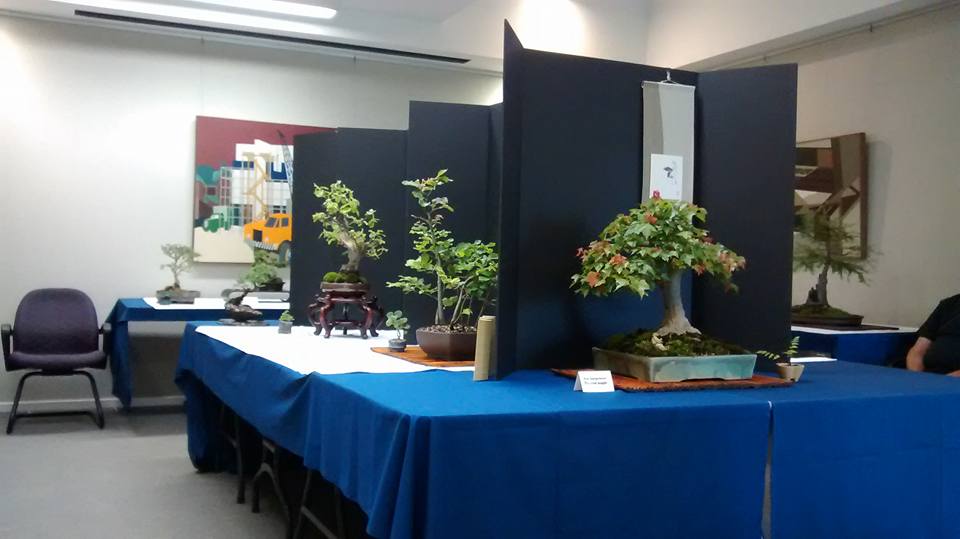 ---
Our study group on June 25 at D'Alessandro's Nursery was informative and enjoyable. Check out our photos on Facebook.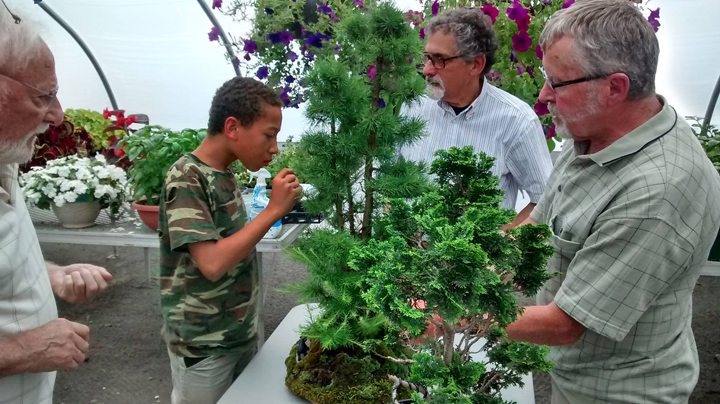 ---
Photos from our May 13 Shohin roundup meeting: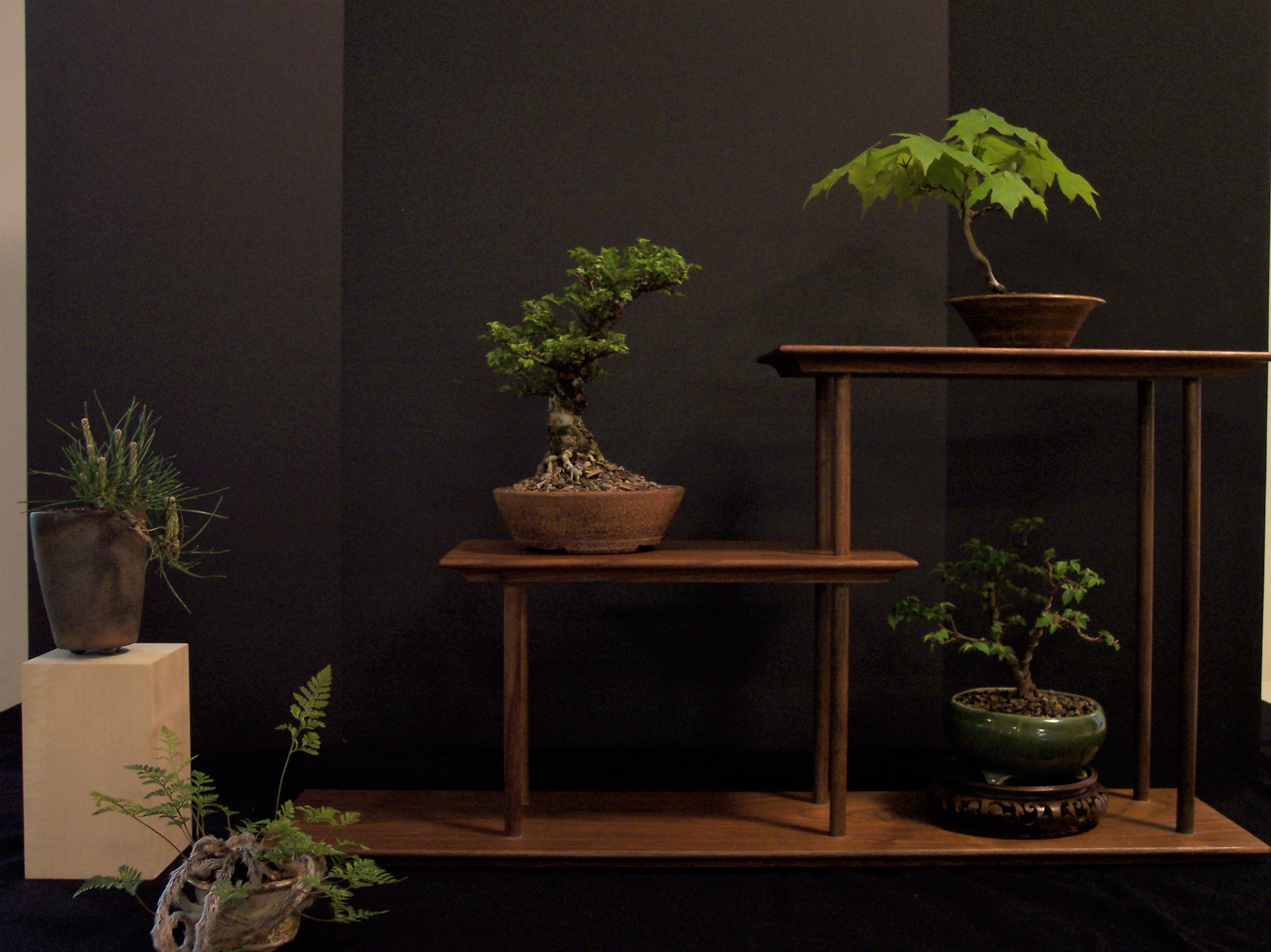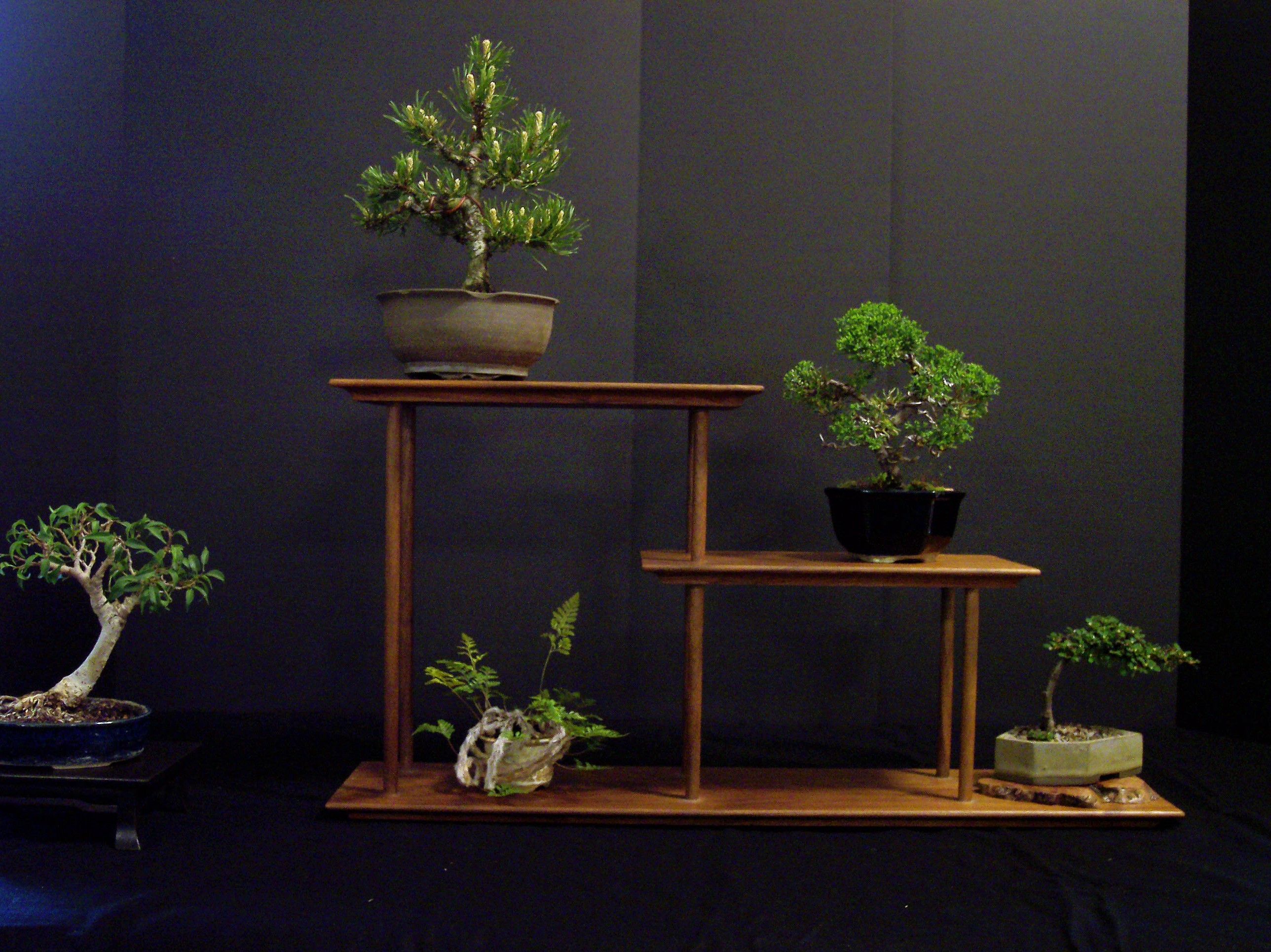 A bonsai is considered a shohin if it measures approximately 20 cm or 8 inches from the top of the pot to the top of the tree. 

The image below is from the Gafu-ten shohin exhibition which was held in Kyoto in January 2016. More shohin photos >>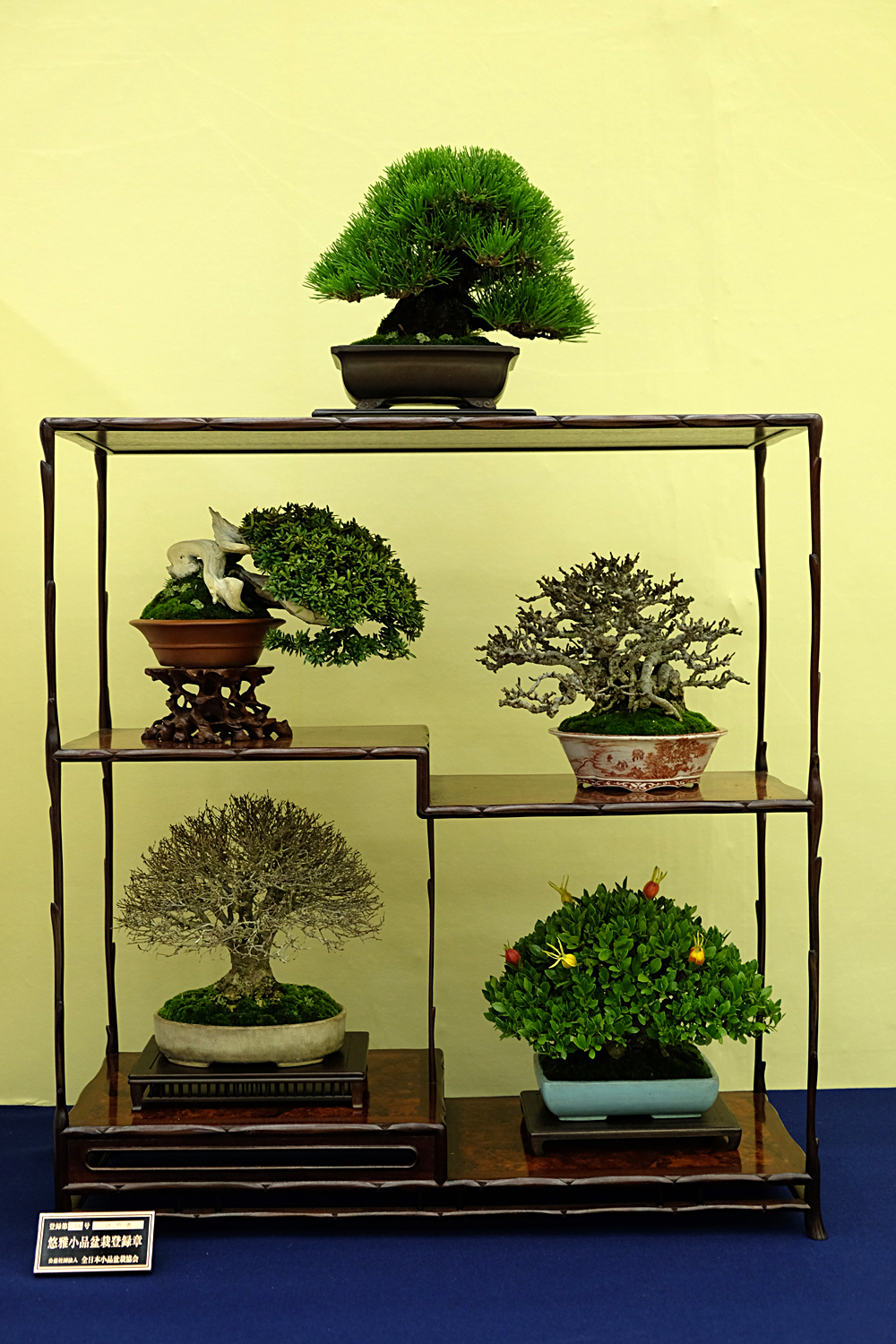 ---
Thank you Doug Whitfield (left) and Carl Hoffner for the juniper working session on March 11. More photos ≥≥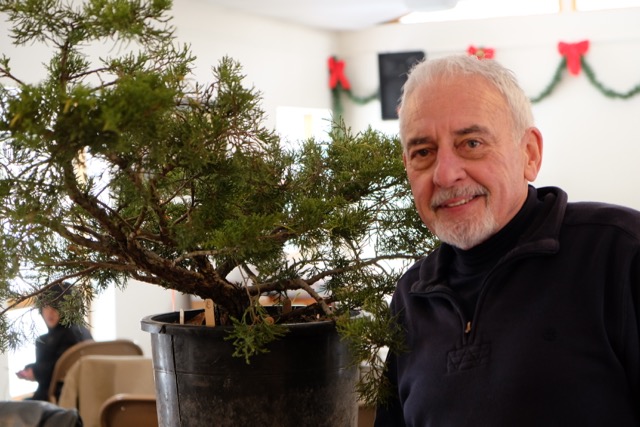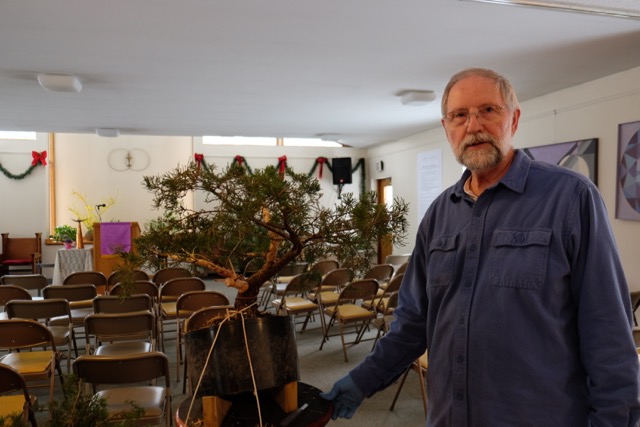 ---
Our thanks to Art Doremus for an interesting and informative Feb. 11 presentation on insect and fungal problems — how to recognize and control them.
Reference links from the presentation:
fingerlakesbonsai.weebly.com/bonsai-info.html
www.bonsaiempire.com/basics/bonsai-care/advanced/pests-diseases
www.bonsai-and-blooms.com/bonsai-tree-diseases.html
www.bonsaimary.com/plant-pests.html
nebonsai.com/home/pests-and-diseases/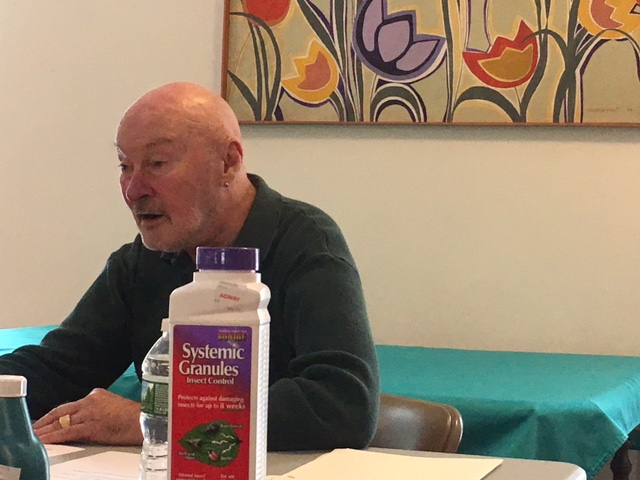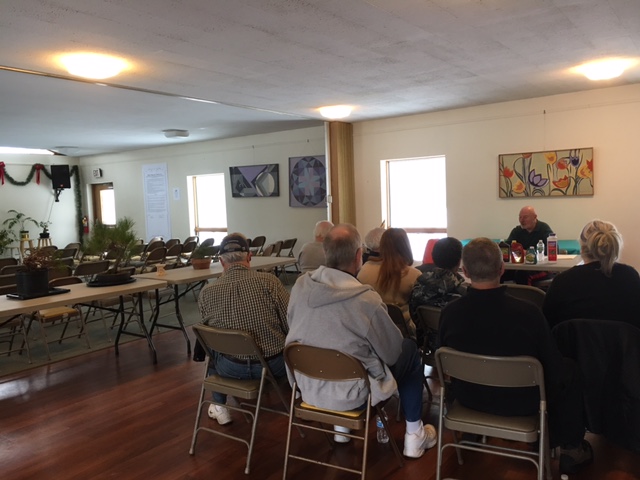 ---
 Some past meetings and items of interest:

Bill Jones workshop on windswept style junipers. More photos >>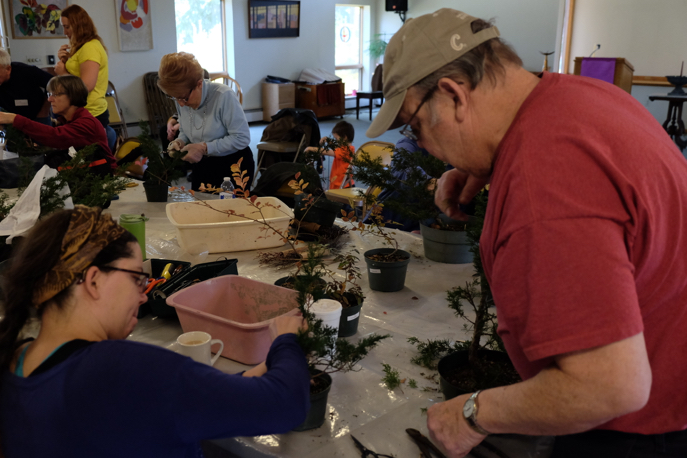 ---
Pre-bonsai search party at D'Alessandro's Landscape Nursery, where we enjoyed a presentation on mugo pine by club member Doug Whitfield. More photos >>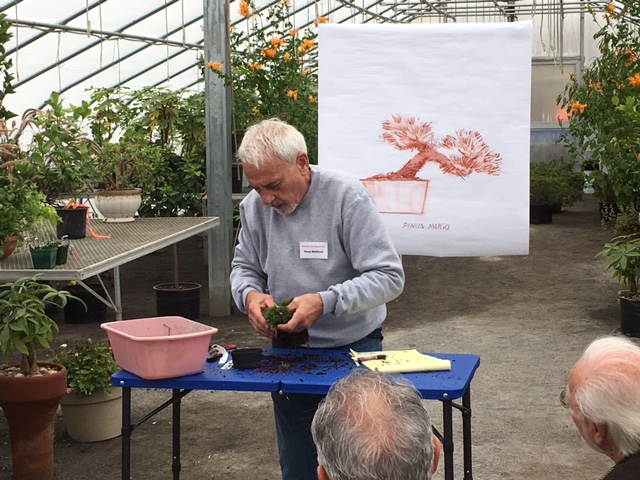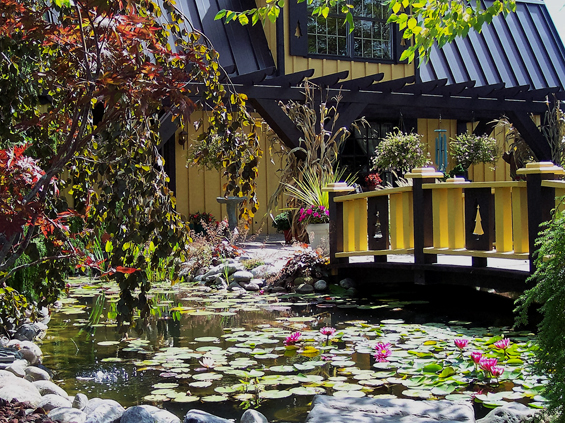 ---
The club show July 2 & 3 at Munson-Williams-Proctor Arts Institute was a big success!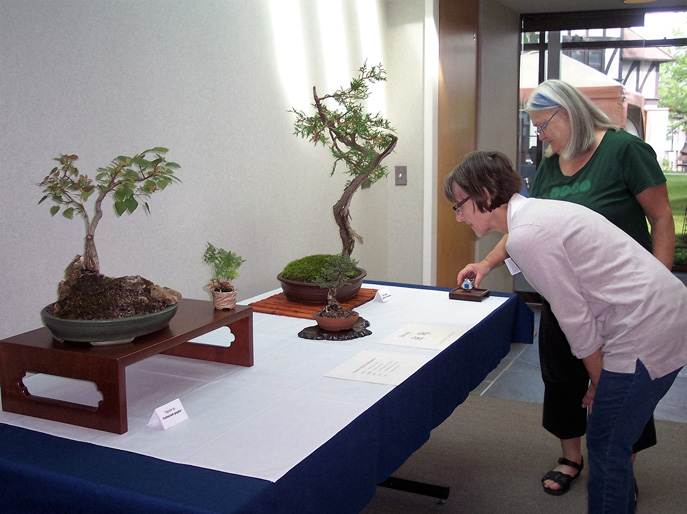 Thank you to everyone who contributed. We welcomed 684 visitors!!
---
Mark Arpag shohin demonstration and workshop
More photos >>    Videos on our Facebook page >>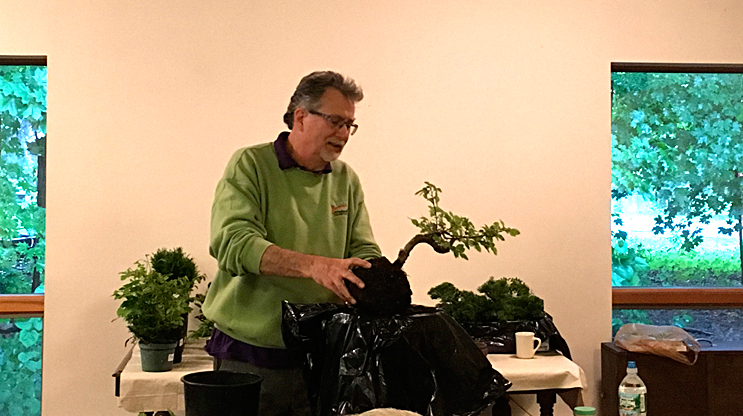 ---
(Below) January 2016; Chojubai (flowering quince) displayed in tokonoma at Kunio Kobayashi's Shunka-en bonsai museum in Tokyo.


(Below) January 2016; flowering Ume (Japanese apricot) displayed in tokonoma at Kunio Kobayashi's Shunka-en bonsai museum in Tokyo.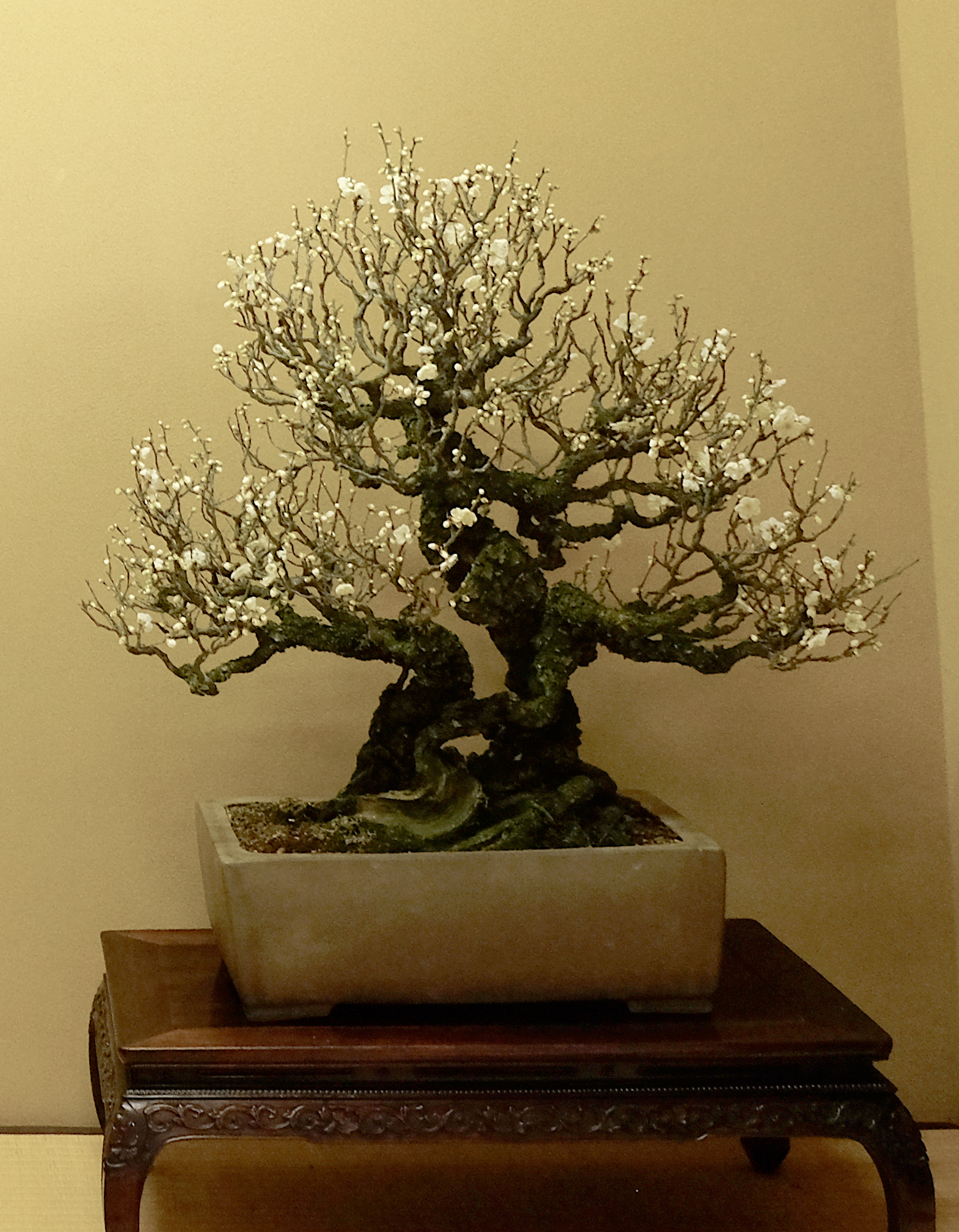 ---
Wonderful March workshop on Clump Style (kabudachi or kabubuki) Bonsai, almost all of our members were in attendence.
For follow-up care, be sure to check out this information on European beech, Fagus sylvatica:
Basic: www.bonsai4me.com/SpeciesGuide/Fagus.html
Advanced: www.bonsai4me.com/SpeciesGuide/Beechadvancedpruning.htm
The example below is a Jaboticaba from the Pacific Rim collection (now located at the Pacific Bonsai Museum). Photo taken in June 2014.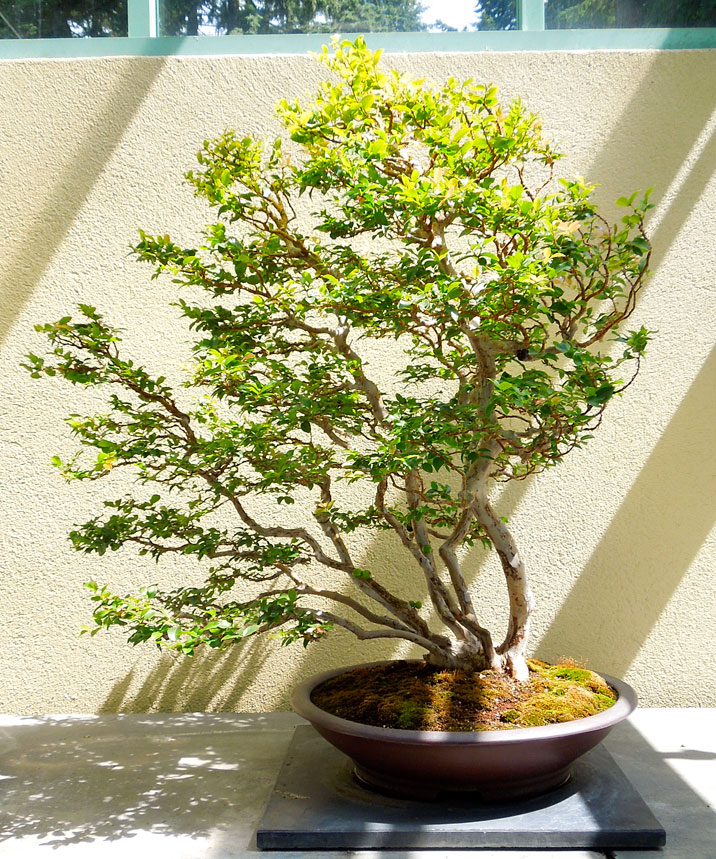 ---
Browse the Omiya Bonsai Art Museum (Saitama, Japan) website: 
---
The Mohawk Valley Bonsai Club was formed in 2005 in order to bring together people in the greater Utica area who have an interest in bonsai. By associating with each other, sharing knowledge, experiences and having fun while learning about this ancient oriental art form, we all grow together. The group first met in a park in July 2005 and has grown to include newcomers to the hobby as well as those with 20+ years of experience!
Club Officers
President Art Doremus    doremus.arthur@gmail.com
Vice President Doug Whitfield & Carl Hoffner   dougwhitfield@frontiernet.net
Secretary Deverie Hunt    18blackflowers@gmail.com
Treasurer Wendy Short  
Librarian Nancy Knapp
"The object is not to make the tree look like a bonsai, but to make a bonsai look like a tree." — John Naka