MV Bonsai Club
Monthly meetings are typically held on the second Saturday from 1-3 p.m.
at: Unitarian Universalist Church of Utica 10 Higby Rd, Utica, NY 13501
---
NEXT MEETING
February 9 Bonsai travels in Japan and the U.S.
Cathy Brown will present a slide show of some of her bonsai travels in Japan and U.S. locations such as the National Bonsai and Penjin Museum and the Pacific Rim collection.
She took this photo of bonsai master Kunio Kobayashi at his bonsai museum Shunka-en in January 2016.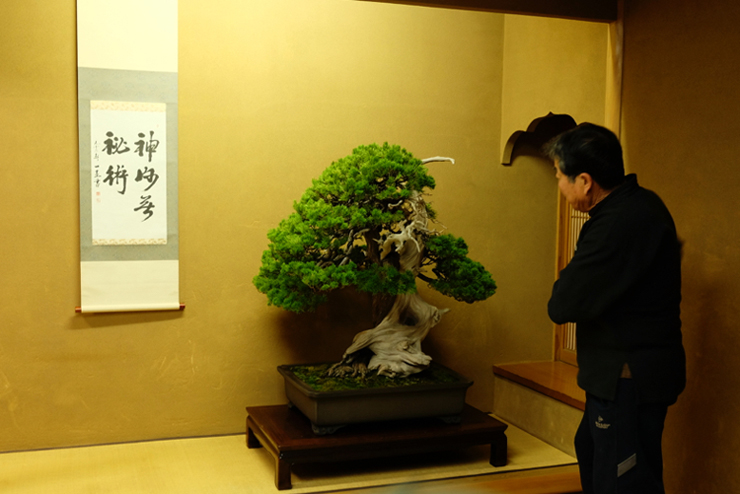 ---
Thank you for attending our annual exhibition at Munson-Williams-Proctor Arts Institute on June 30 and July 1, 2018
MVBC is grateful to American Bonsai Society board member Pauline Muth, from PFM Bonsai, for attending our exhibition and awarding Best of Show to our member Carl Hoffner's beautiful American Larch.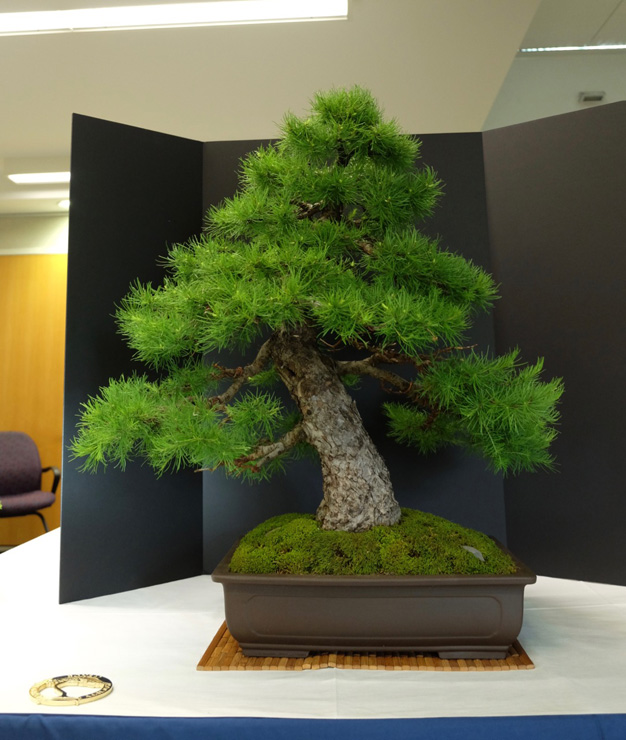 ---
The Mohawk Valley Bonsai Club was invited to have a display table at the Munson-Williams-Proctor Arts Institute members' opening reception for the exhibition Kimono! (June 9). We are grateful to MWPAI for this wonderful opportunity.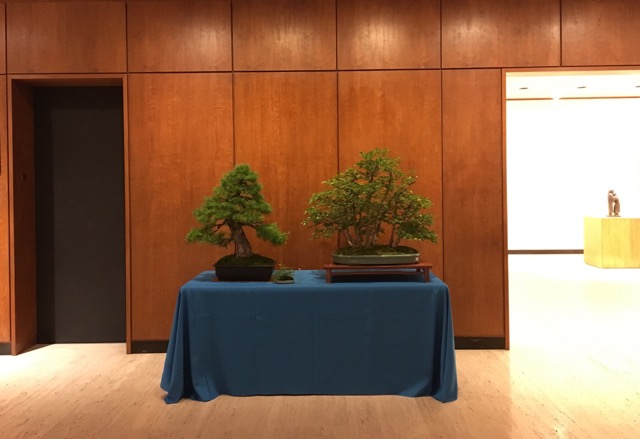 ---
Some past meetings and items of interest:
---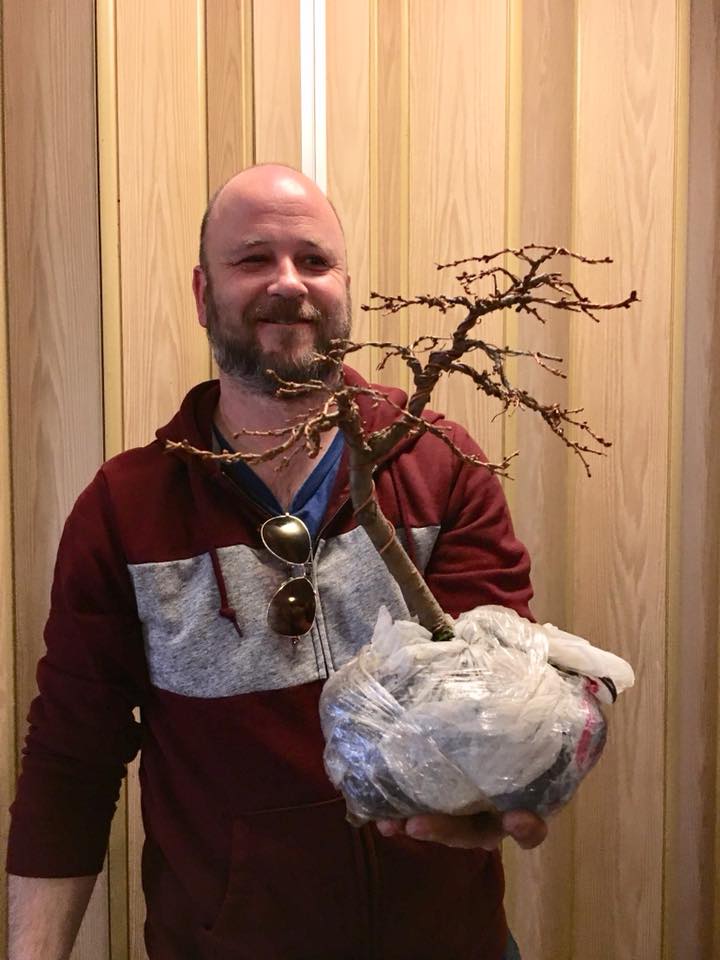 Thank you Dave Alexander for your wonderful larch
demonstration. 
---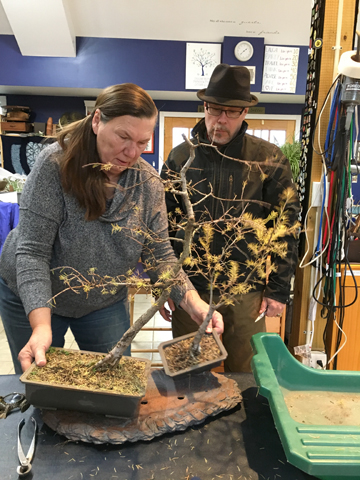 Thank you to Rick Short for his essay "Father-Son Pairing" which accompanies December's newsletter.
---
Our thanks to Carl for his presentation on Chinese Elms! More photos >>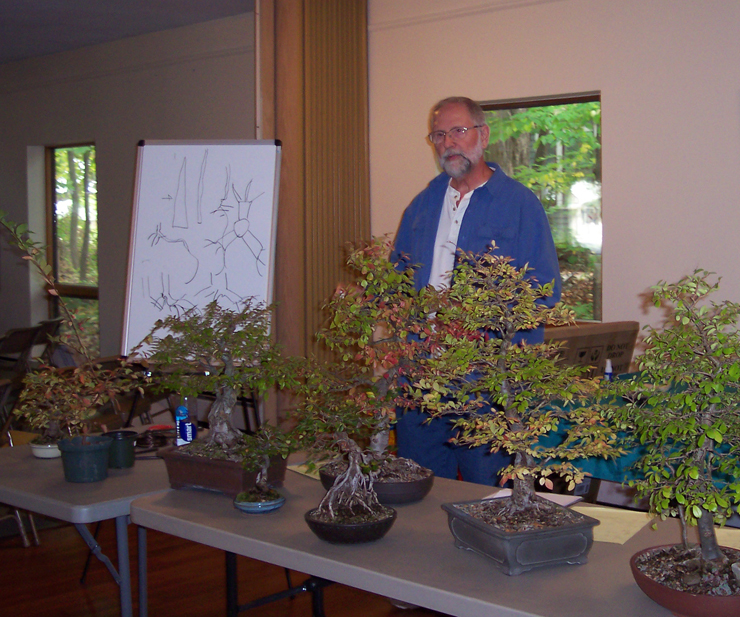 ---
Thank you Carl and Doug for your juniper demonstration. Pictured below are the winners of the two demo trees: Nancy Knapp won the tree designed by Doug Whitfield; Rick and Wendy Short won the tree designed by Carl Hoffner. More photos >>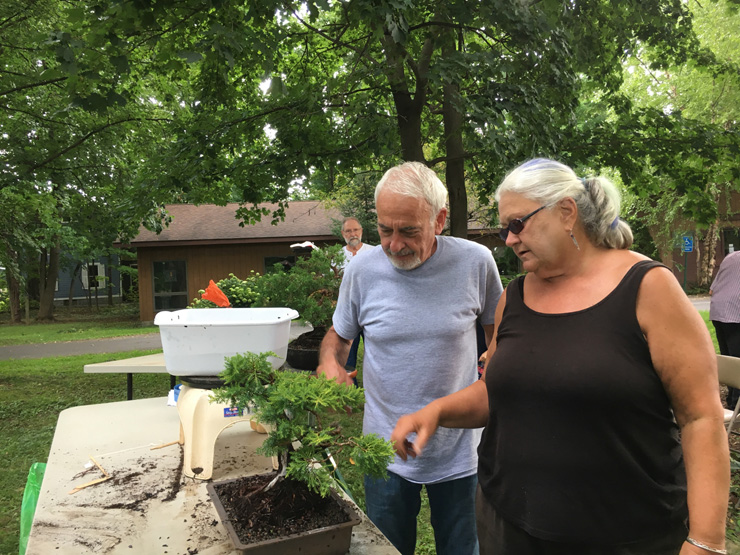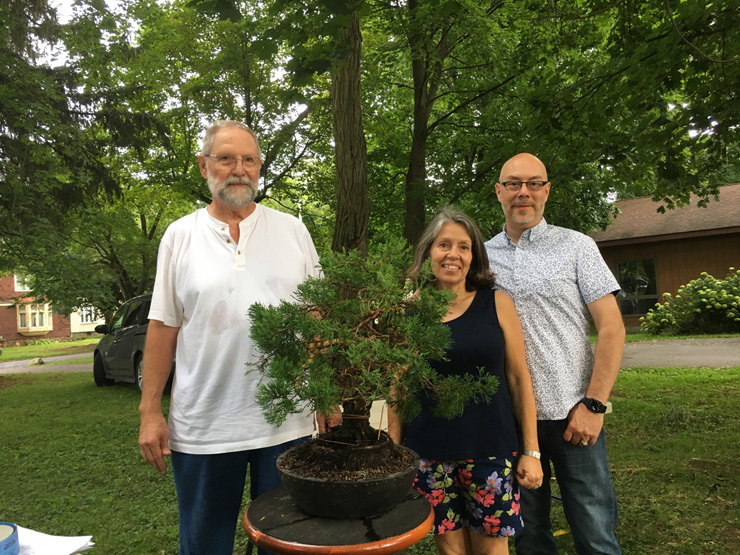 ---
Our study group at D'Alessandro's Nursery was informative and enjoyable. Check out our photos on Facebook.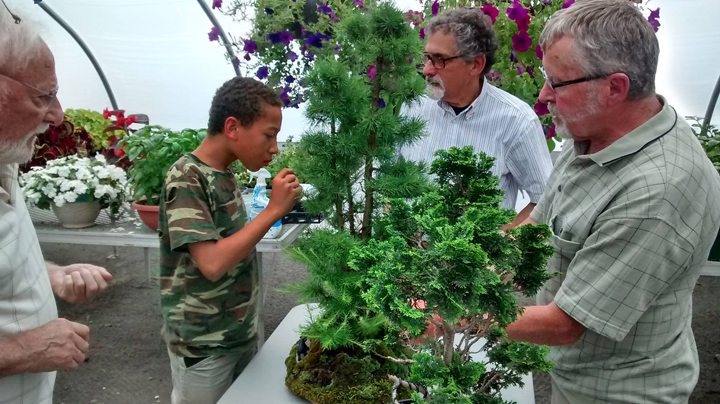 ---
Photos from our shohin roundup meeting: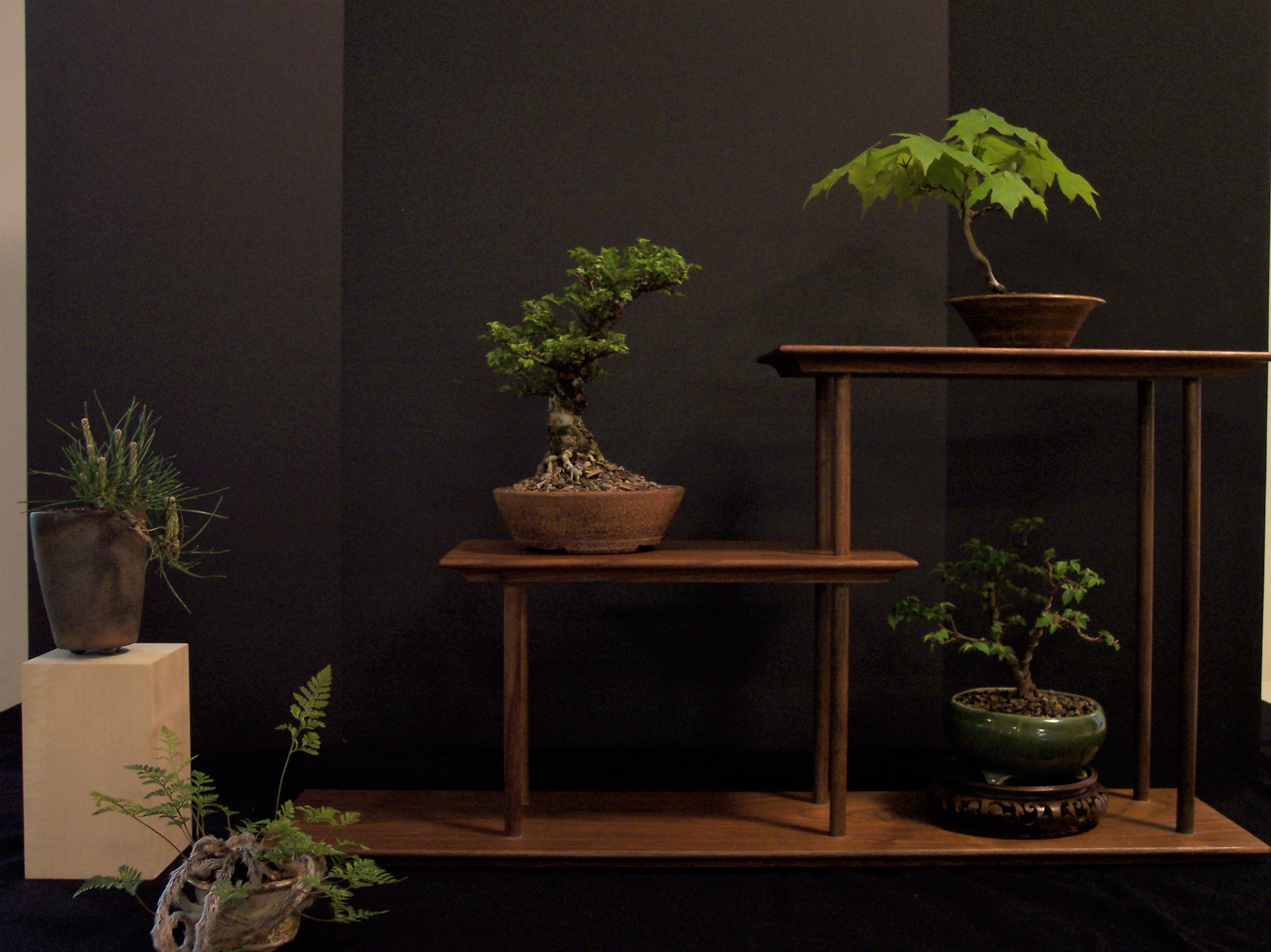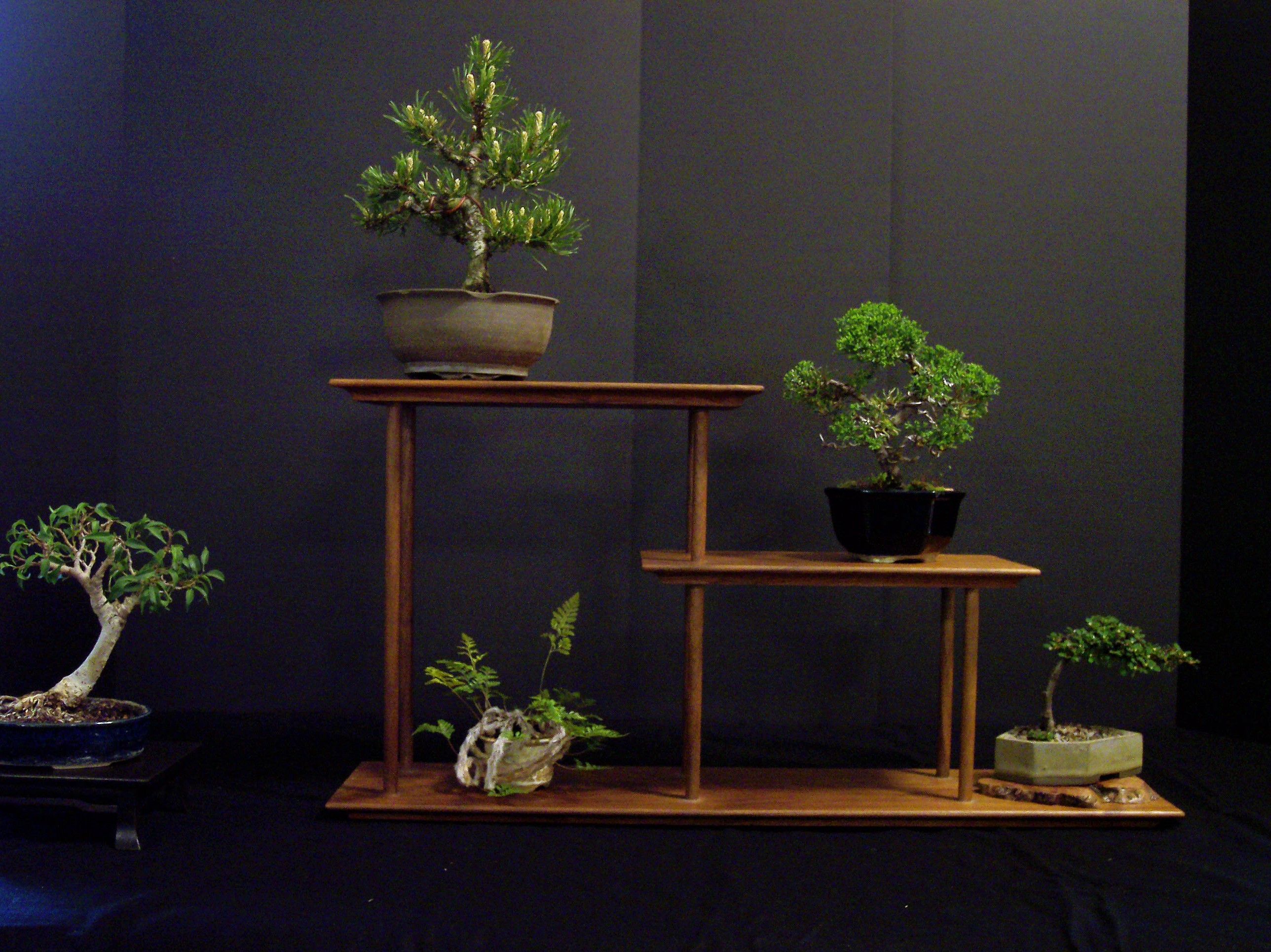 A bonsai is considered a shohin if it measures approximately 20 cm or 8 inches from the top of the pot to the top of the tree. 
The image below is from the Gafu-ten shohin exhibition which was held in Kyoto in January 2016. More shohin photos >>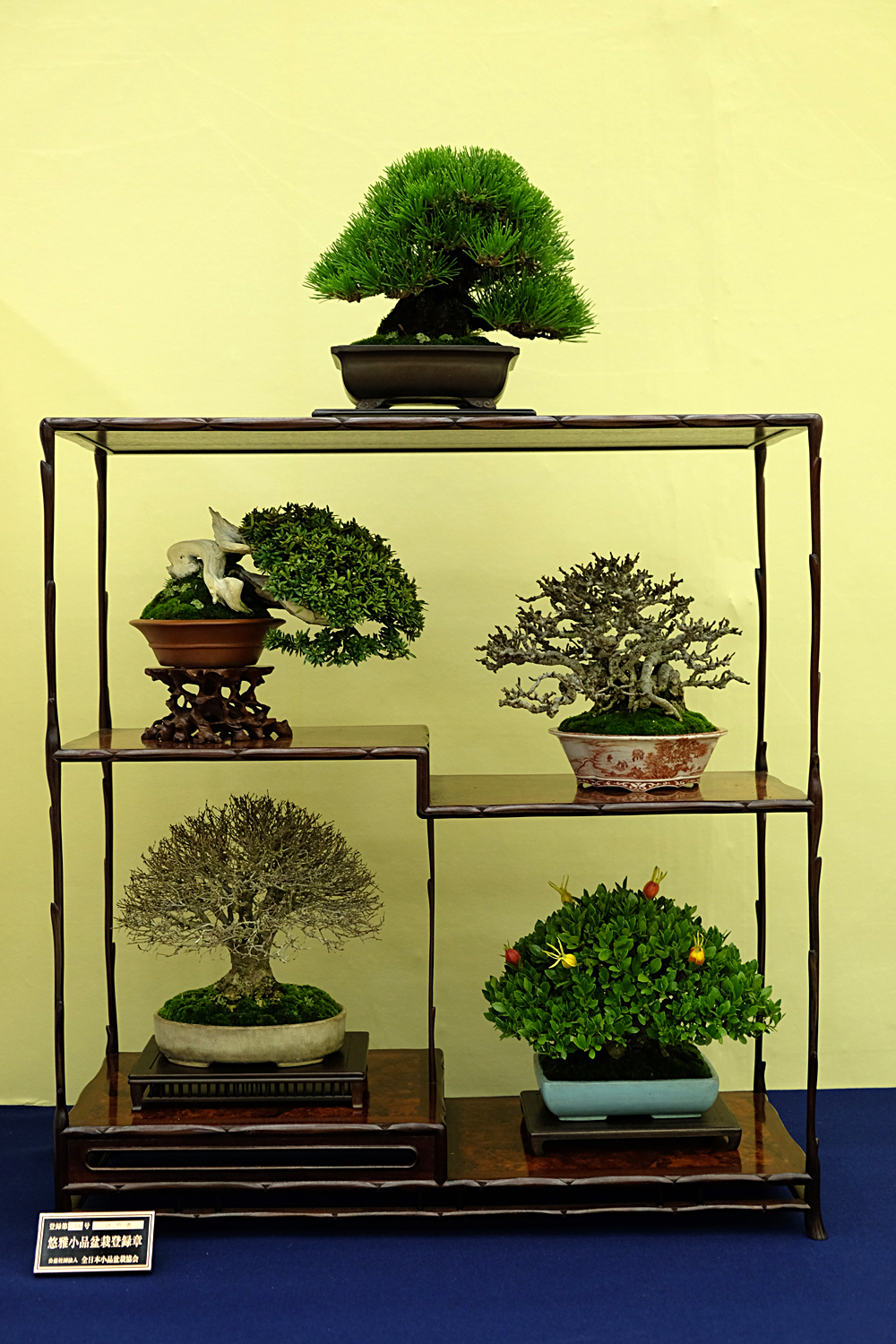 ---
Our thanks to Art Doremus for an interesting and informative presentation on insect and fungal problems — how to recognize and control them.
Reference links from the presentation:
fingerlakesbonsai.weebly.com/bonsai-info.html
www.bonsaiempire.com/basics/bonsai-care/advanced/pests-diseases
www.bonsai-and-blooms.com/bonsai-tree-diseases.html
www.bonsaimary.com/plant-pests.html
nebonsai.com/home/pests-and-diseases/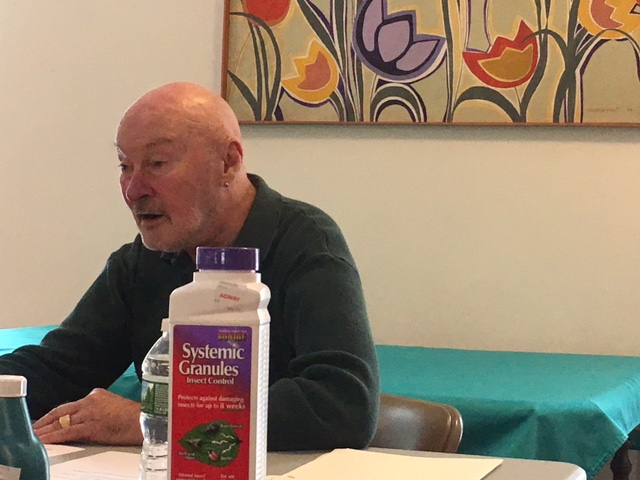 ---
Bill Jones workshop on windswept style junipers. More photos >>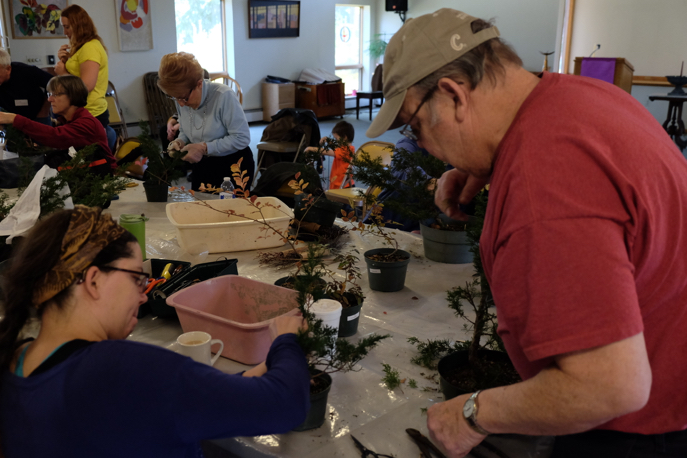 ---
Pre-bonsai search party at D'Alessandro's Landscape Nursery, where we enjoyed a presentation on mugo pine by club member Doug Whitfield. More photos >>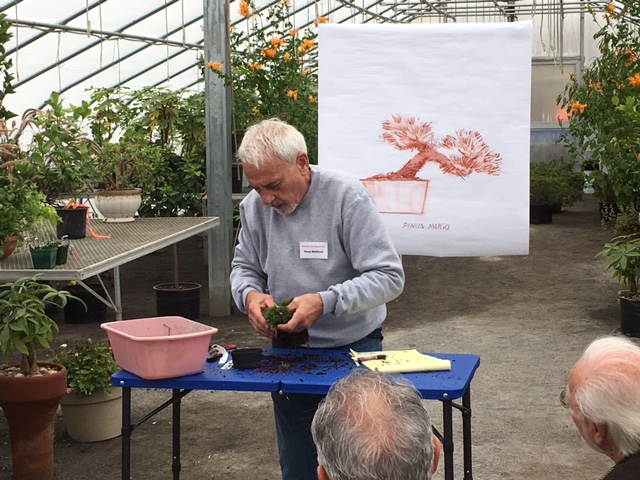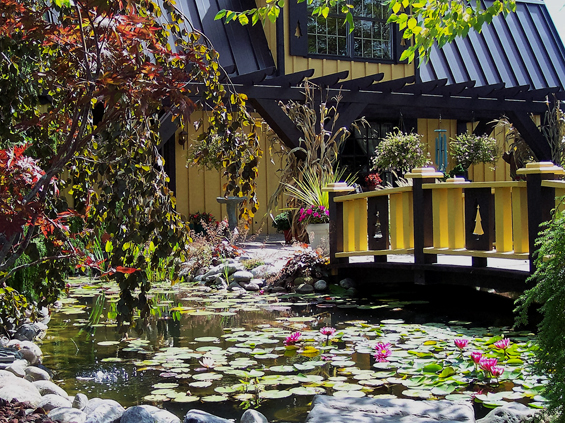 ---
Mark Arpag shohin demonstration and workshop
More photos >>    Videos on our Facebook page >>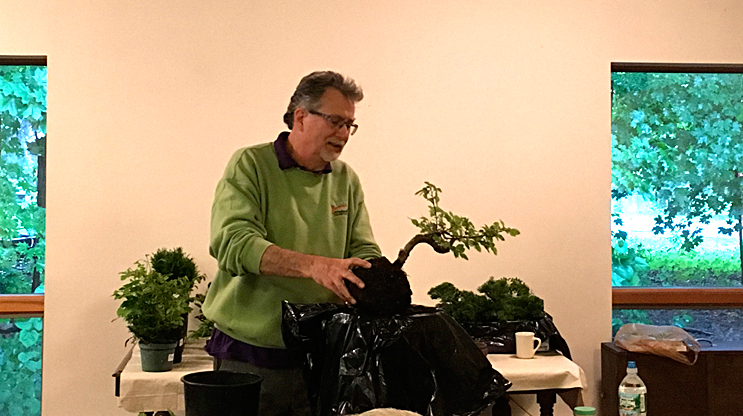 ---
(Below) January 2016; Chojubai (flowering quince) displayed in tokonoma at Kunio Kobayashi's Shunka-en bonsai museum in Tokyo.


(Below) January 2016; flowering Ume (Japanese apricot) displayed in tokonoma at Kunio Kobayashi's Shunka-en bonsai museum in Tokyo.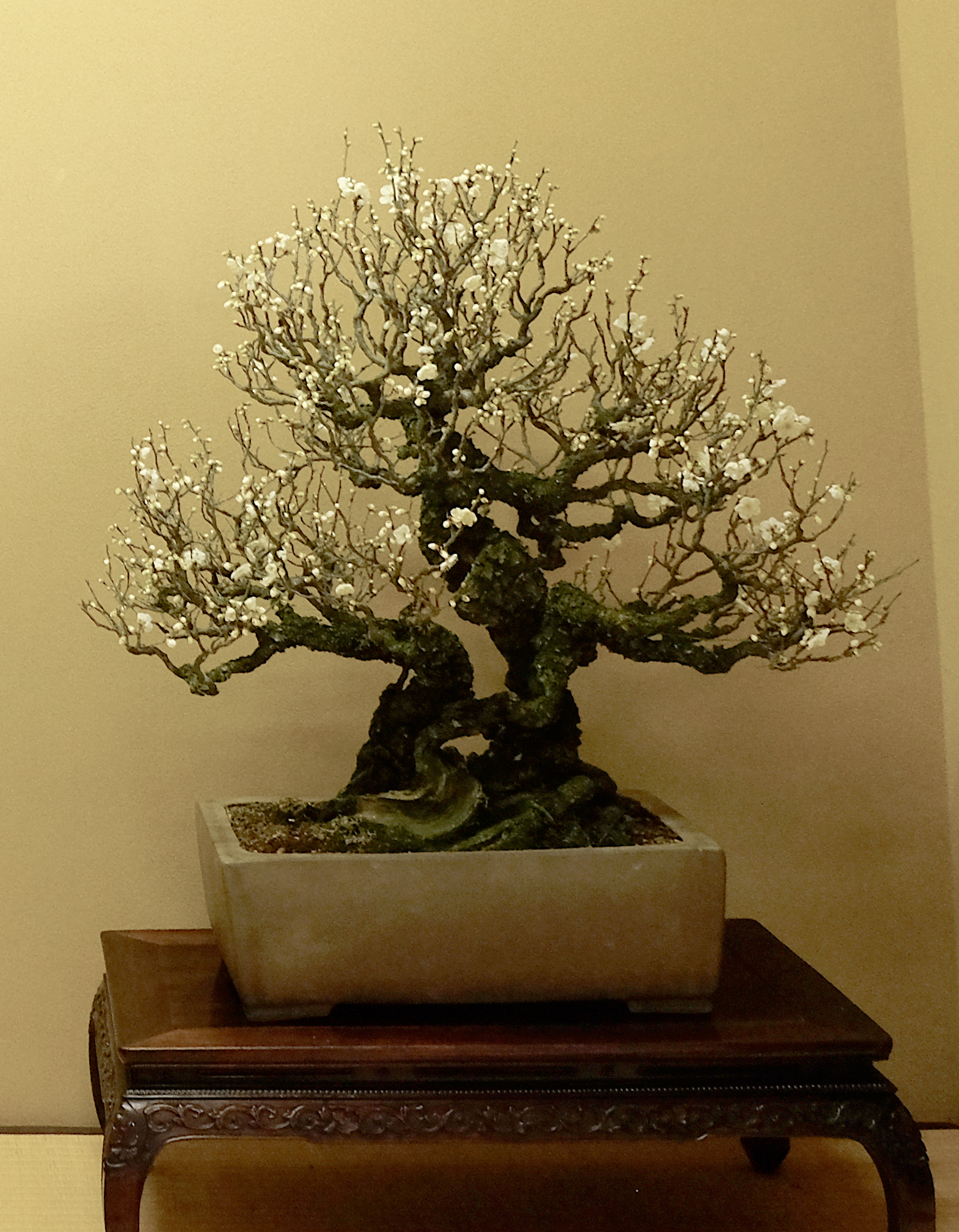 ---
---
Browse the Omiya Bonsai Art Museum (Saitama, Japan) website: 
---
Mohawk Valley Bonsai Club Mission
Providing opportunities to have fun while developing skills, the Mohawk Valley Bonsai Club is a forum for learning, inspiring, building knowledge, and connecting with the greater bonsai community. 
The group first met in a park in July 2005 and has grown to include newcomers to the hobby as well as those with 20+ years of experience!
Club Officers 2019
President Doug Whitfield  dougwhitfield@frontiernet.net
Co-Vice Presidents Nancy Knapp nanknapp41@gmail.com and Alyson Jones  midallie10@hotmail.com
Secretary Deverie Hunt  18blackflowers@gmail.com
Treasurer Wendy Short  wendy@wendyshort.com
Librarian Nancy Knapp  nanknapp41@gmail.com
"The object is not to make the tree look like a bonsai, but to make a bonsai look like a tree." — John Naka